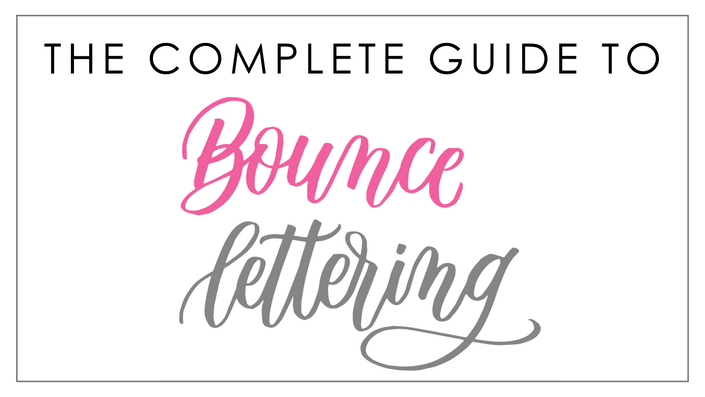 Complete Guide to Bounce Lettering
Learn how to create bounce lettering with our in-depth worksheets, video lessons, cheat sheets and more, all in one place!
Bounce lettering is an extremely popular style that looks easy, but is actually quite difficult to learn.
We will teach you the WHY behind the technique, and how to do it on your own without just tracing worksheets.
NEW BONUS ADDED: Monthly live video critiques in a private Facebook group!
If you're stuck or just want some eyes on your work, you'll have an opportunity each month to have your work critiqued by us.
You'll also be able to interact with other students in the group.The value of this group alone is more than the cost of the course, but we're including it for free because we think it's so important for your bounce lettering success.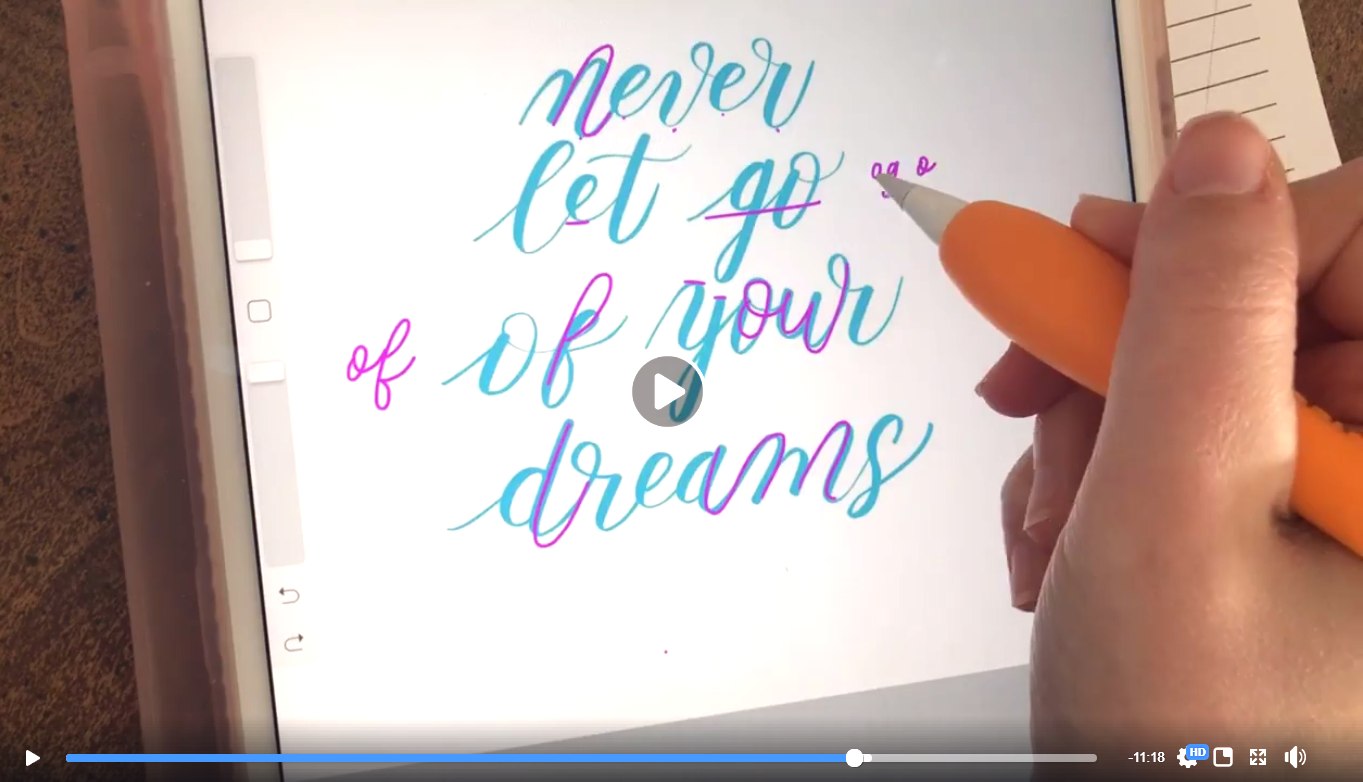 Here are the resources that you'll get:
Video lessons that introduce bounce lettering and teach 3 styles of bounce for each letter, plus how to form words that are bouncy and balanced
9 ideas for helping get get "unstuck"
8 pages of traceable worksheets that match what we wrote in the video, plus a letter grouping page and a page of practice words
9 pages of practice words to trace (large) plus the same words on small guides (3 pages)
3 sizes of blank guide sheets for you to practice on
A sped-up video watching us write bouncy words in pencil (it helps to watch the rhythm)
Bonus: An Excel tool that we built (requires Excel on your computer) that makes it easy to look up individual letters and their relative bounciness
Bonus #2: An 8-page cheat sheet covering:

our 7 favorite letters to bounce
the 5 letters we typically avoid
the entire alphabet on one page with multiple styles
common letter connections and additional example words
3 bounce patterns that work well and 4 patterns to avoid!

Bonus #3: Student-only Facebook group for additional live videos and critiques
Class Curriculum
Let's Learn Bounce Lettering!
Available in days
days after you enroll
Facebook Group
Available in days
days after you enroll
Resources
Available in days
days after you enroll
FAQ's
Is this course right for me?
If you know the basic shapes and letter forms already and you like to understand why certain letters work, then YES. You are our ideal student!
If you are a complete beginner, or you're just looking for another freebie to add to your file folder of PDFs, then this course probably isn't for you. We go in-depth into bouncing and assume you already have the basics down.
What type of lettering will this work for?
The course is taught using a large brush pen, but the concepts apply to all tools including pointed pen, small and large brush pens, water brushes, paint brushes, and even faux calligraphy.
What do I need to take this course?

We strongly believe in this quote: "Learn the rules like a pro so you can break them like an artist." We recommend that you enroll in this course if you have a solid understanding of basic lettering principles, including the fundamental strokes and letter formation. (If you aren't sure, a great place to start would be our free faux calligraphy course!)
Our bonus foolproof bounce tool is built in a Microsoft Excel file. Please note that in order to use the tool, you will need to have a device that allows you to open and use macro-enabled Excel workbooks.

Otherwise, all you need to take this course are your favorite lettering supplies! It will also help if you have access to a printer so that you can print the worksheets.
What if I just want the worksheets?

The worksheets are available in our Etsy shop. Please note that the Etsy option doesn't include the video lessons, Excel tool, or cheat sheet.
Can't I learn how to bounce for free using Google?

One of the reasons we created this course in the first place was because there aren't many resources out there that will actually teach you HOW to apply bounce to your lettering. You may see worksheets with drills or an explanation that "all you need to do is vary the baseline" (yes, even we used to say that!) but there is SO much more to bounce, and we want you to learn it all.
Plus, absolutely no one else has a foolproof tool like ours ;) We built it from scratch with you in mind.
At the end of the day, we just want you to be a confident lettering artist who can add some bounce into their style. We made this course to give you a short-cut to that outcome, so that you don't have to spend months trying to figure it out like we did.
We are confident that the materials in the course will help get you there and we would love to have you join our community.
Happy Lettering!
Your Instructor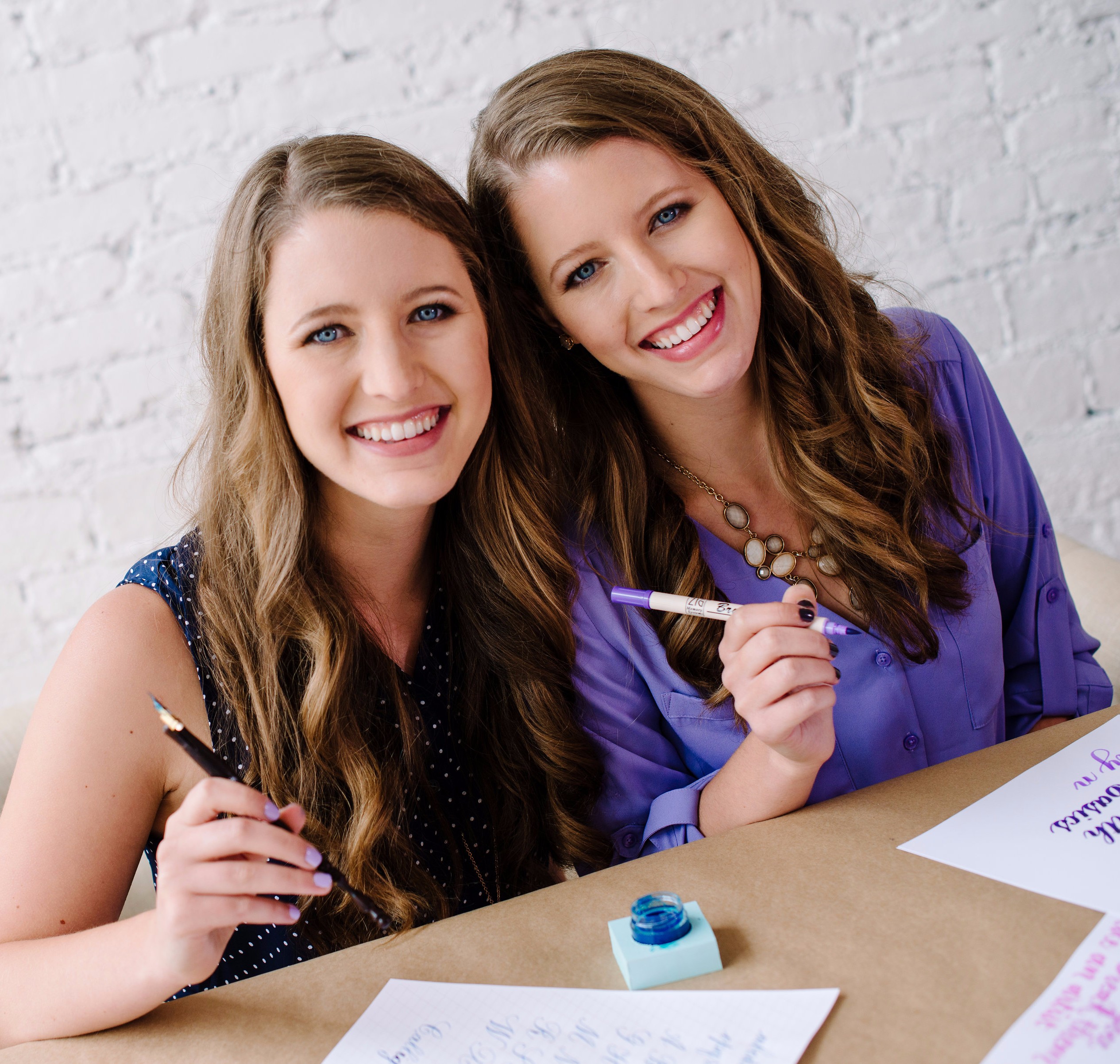 We've helped hundreds of students just like you transform into confident lettering artists. You can do it too, promise.
We were beginners just a few years ago so we completely understand the struggles of starting. The course was designed with those obstacles in mind!

Start your lettering transformation today. We can't wait to see how far you go.